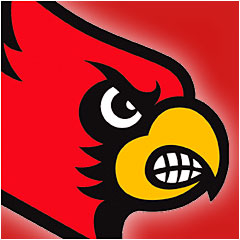 By Brent Maycock
The Capital-Journal
Published Saturday, November 29, 2008
Things have come full circle for Silver Lake and Conway Springs.

When Silver Lake travels to Hutchinson's Gowans Stadium for today's 1 p.m. Class 3A state championship football game, it will mark the seventh straight year the Eagles have played for the title. It's a feeling that never gets old.

"We hope it doesn't get old," Silver Lake coach C.J. Hamilton said.

The feeling may not get old, but this year's game does have a rather familiar feel to it. Standing between undefeated Silver Lake (13-0) and its second state title in three years and seventh overall is Conway Springs (11-2). The same Cardinals that triumphed against Silver Lake in three straight title games at the start of Silver Lake's championship-game streak.

Conway won a classic 27-19 battle in 2002 and then roughed up the Eagles 40-7 in 2003 and 28-0 in 2004 during a run of four straight 3A championships and a 62-game win streak.

Outside of coaches and memories, not much remains from that rivalry, however.

"Obviously their tradition, they've had long term and sustained," said Cardinal coach Lelin George, who was an assistant coach during Conway's title run. "We're relative newcomers to the elite programs compared to what Silver Lake has been. They're still doing a lot of the same type of stuff and so are we. What they do, they do very well, and coach Hamilton and his staff have done a tremendous job year after year of preparing their kids and having them ready."

Silver Lake is coming off perhaps its most impressive victory of the season. In its 43-12 victory against previously undefeated Riverton, the Eagles shut down a Ram offense that had been averaging better than 50 points per game, while picking apart a defense that had yielded less than eight points per contest.

Quarterback Tyler Roberts completed 16 of 24 passes for 209 yards and four touchdowns, continuing a remarkably efficient season for the senior. Roberts has hit on 136 of 220 passes for 2,466 yards and 30 touchdowns with just six interceptions. Tailback Cameron Renfro has added 1,679 yards and 22 touchdowns.

"I felt like we played hopefully not our best game, but pretty dang close," Hamilton said of the rout of Riverton.

Conway, meanwhile, reached the championship game by avenging one of its two regular-season losses. After losing to defending state champion Garden Plain 21-7 in district play, the Cardinals turned the tables with a 45-25 victory in last Friday's semifinals.

Conway has some killer Bs in its backfield. Back Jaydan Bird (who has committed to Oklahoma) has rushed for 2,253 yards and 25 touchdowns this season, while running mate Caleb Brill has chipped in nearly 1,500 yards on the ground.

"Conway's playing well right now and that's what it's all about," Hamilton said. "You want to make sure you're playing your best football at the right time, and a lot of things play into that."

Conway's win denied Silver Lake a shot at revenge. Last year, the Eagles were smoked 48-7 by Garden Plain in the title game.

But even though it's not the Owls on the other side of the ball this time, Hamilton said last year's game does provide motivation.

"I think they're aware of it," Hamilton said. "Once the game starts, that stuff all goes away. It gives them focus in that if you don't play well, you can get embarrassed, and we felt like last year, we got embarrassed. I'm sure that's part of the motivation for both the players and coaching staff."