SWS Note: ACH High School is a team that uses the I, Shotgun and Single-Wing, from Hartline, WA. They are heading into the 1B Washington State Championship Game.
==========================================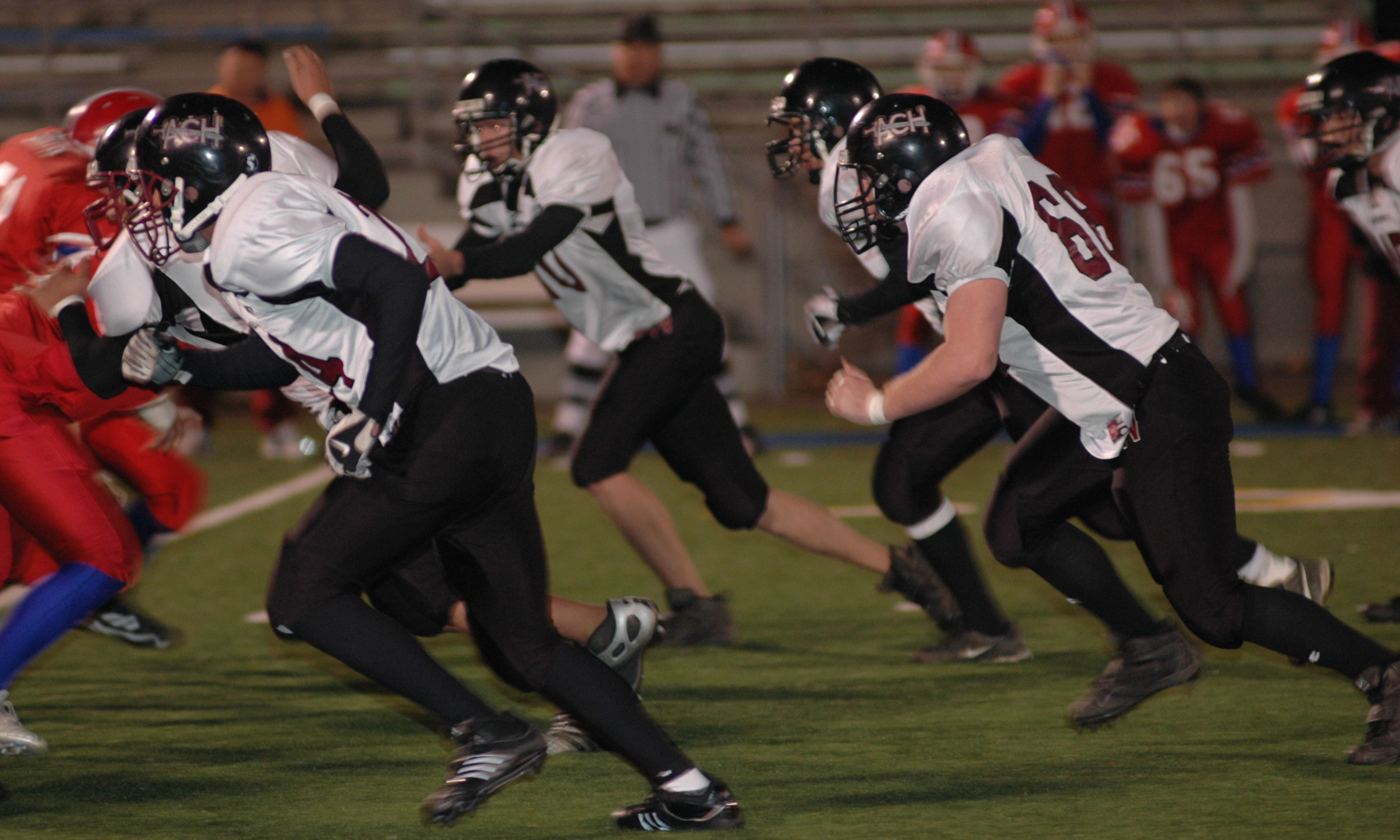 1B State Football Preview

Odessa Tigers

Coach: Bruce Todd, 61-34 in 8 seasons at Odessa.
Season snapshot: 12-0 overall, 7-0 in Northeast 1B League. Played few close games in regular season, but survived tests against Colton-Pullman Christian in quarterfinals and Tri-Cities Prep in semifinals.
Scouting report: Will look to run the ball early and often. Tigers put up points fast and are led by QB Ryan King, RB Jacob Schmidt and TE/FB/LB Travis Todd.
Three to watch
• RB Jacob Schmidt (5-10, 155, Sr.) has 22 rushing TDs, 2 receiving TDs and more than 1,000 yards rushing.
• QB Ryan King (5-10, 160, Jr.) has 13 passing touchdowns, 14 rushing TDs.
• TE/LB/FB/P Travis Todd (6-3, 235, Sr.) has 10 receiving TDs, 5 rushing TDs and averages 11 tackles per game. Handles punting duties too.
92 Points allowed by Odessa in last year's quarterfinal loss to eventual champion St. John-Endicott.
Playoff pedigree: Sixth trip to state finals. Third trip to state under Todd. Lost 34-30 to Inchelium in 2000 title game. Won championships in '89 and '93.
Quick kick: "It's a brand-new game. This year we beat them pretty good at home [56-6], but they're playing a lot better now. [I told the team] 'Don't come in too overconfident and thinking it will be a cakewalk.' " — Coach Todd on playing ACH for second time this season.
Inside slant: Coaching runs in Bruce Todd's blood. His father coached football, basketball and track at many Washington high schools. Todd is also the school's baseball coach.
Almira-Coulee- Hartline (ACH) Warriors

Coach: Brandon Walsh, 34-55 in 9 seasons at Almira-Coulee-Hartline.
Season snapshot: 12-1 overall, 6-1 in Northeast 1B League. Only blemish is 56-6 midseason loss to Odessa. Put up points easily, most evident by 80-point semifinal outburst against Lummi.
Scouting report: Balanced offense, though Warriors prefer to run first. Three primary offensive formations: I, shotgun spread and
single wing
.
Three to watch
• RB/LB
Jordan Hughes
(5-9, 160, Sr.) rushed 147 times for 1,160 yards, 19 TDs; 19 receptions for 561 yards, 8 TDs; 8 TDs in semifinal win over Lummi (4 rush, 3 receiving, kickoff return).
• QB/LB Josh Goodwin (5-9, 165, Sr.) was 82 of 151 for 1,557 passing yards, 29 TDs, 4 interceptions. Also rushed for 999 yards, 9 TDs.
• FB/LB Nate West (5-10, 170, Sr.) has team-leading 129 tackles; 13 TDs on offense.
15 Years since school's last state-playoff appearance.
Playoff pedigree: Fourth trip to state in 1B. Won championship in 1990, beating Colton 48-36. Won 2B title in 1974 while competing as Coulee City.
Quick kick: "We're obviously excited — No. 1, to be playing for the title and No. 2, getting a shot at them again. It's our only loss and we didn't feel we were at our best back then. It's cool for a lot of reasons. They're only 45 miles away from us. It's a natural rivalry in that sense." — Walsh on rematch with Odessa.
Inside slant: Walsh was a senior center and defensive tackle on Warriors' 1990 title team.
Zach Landres-Schnur
The Seattle Times
.